We can say without a doubt that the customer is wide awake now and is well aware about his rights. The real Estate market once considered the safest and profitable form of investment is now take a risky turn with over supply of projects and apartments. And this over supply is a result of builders playing smart and investing the money on newer plots and projects instead of finishing the current ones. The funds received from buyers of 1 project is utilized to start another one.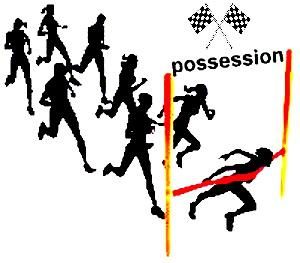 With this becoming the common trend possession dates are being pushed every year. In few of these instances some do have genuine reasons for example delays caused getting government approvals, sewage pipes, water facilities etc. but in others builders have stopped responding to buyers' appeals. But now people are taking the matter into their own hands and have started filing lawsuits and finding methods to get the project finished. The National Consumer Forum has taken strict actions and have imposed penalties on them for delaying possession. Severe actions have been taken against well-known builders in Ghaziabad, Greater Noida, Noida and Mumbai. The end effects included the return of the money of the home buyers with an additional interest.
With increasing number of such cases the builders are now trying their level best to race towards the finishing line in order to provide possession and are being careful in providing tentative dates since the effects can be disastrous.
The race is difficult for those builders who are spreading their hands in many projects although there are still many builders who are focusing on limited number of projects, the reason behind this is to provide what they have promised and not compromise on the quality or the delivery date promised. Out of the pool only a handful are focused on delivery and not on quantity. Customers are filing cases against developers for false promises, forfeiture of booking amount, not providing amenities as per the change and contract of project layout without consent. While some of the builders have even surpassed their possession dates by 2-3 years while some have provided early possession as well.
For any other query contact us on 8800688677, 8800688166 or thearthah@thaparindia.com
In Vaishali, Ghaziabad, Thapar builders are coming up with a new project 'The Arthah'. They are utilizing all their resources in the same project in order to provide the highest building in Vaishali which can redefine luxury. With exquisite amenities, facilities and quality the project will be made available for possession within 2017. They are focused and are striving to provide you the promised quality according to the promised timeline.