Q. How did you start your career?
Ans. We started our career's quite young, accompanying our father to his office and construction sites on weekends for almost every summer or winter breaks and from the age of like 12-13 years. We both were pretty sure about wanting to join and grow our family business, even before we left for college to Babson & Le rosche respectively.

Q. You have been in the industry for so many years? What changes have you witnessed?
Ans. The industry had reached a comfort zone over period of last 10-12 years, where a few big developers controlled the markets in major cities and bullied the consumers throughout or landowners of a few acres would consider himself a builder, without any expertise or knowledge. The builders, investors or brokers have been use to high appreciation in the real estate and selling properties 2x-5x within months of a deal, but as the market has matured and the demand supply gap has balanced, the prices have fallen and stabilised, but that is only a sign of a healthy market condition and not any kind of bubble of sort.
With big investment on infrastructural projects announced by government and key initiatives by the government like, REIT AND RERA will go a very long way to improve the market conditions for business for both the consumers and builders. Almost every Industry has a regulatory body and it was only high time that real estate had a regulatory body overlooking the builders and interest of the consumers.

Q. What can you tell about your projects & expansion Plans?
Ans. We are currently constructing our first residential project "The Arthah" in Vaishali, which also the first smart residential building of NCR at 103 meters, 27 floors. The possession is on schedule for Diwali 2018 and have completed almost 2,00,000 sq feet of construction from the total 2,50,000 sq feet sanctioned in less than 2 years. At present we are only focusing on completing this project before time as it is also going to our Marquee Project before we launch other projects in the next few years. We have sizeable land bank across NCR & Mumbai, and our focus in going to be on similar niche projects at prime locations rather than huge townships. In 2017, we will be launching two commercial projects, one in Ghaziabad and one in Noida. We are in the process of getting the approvals for the same.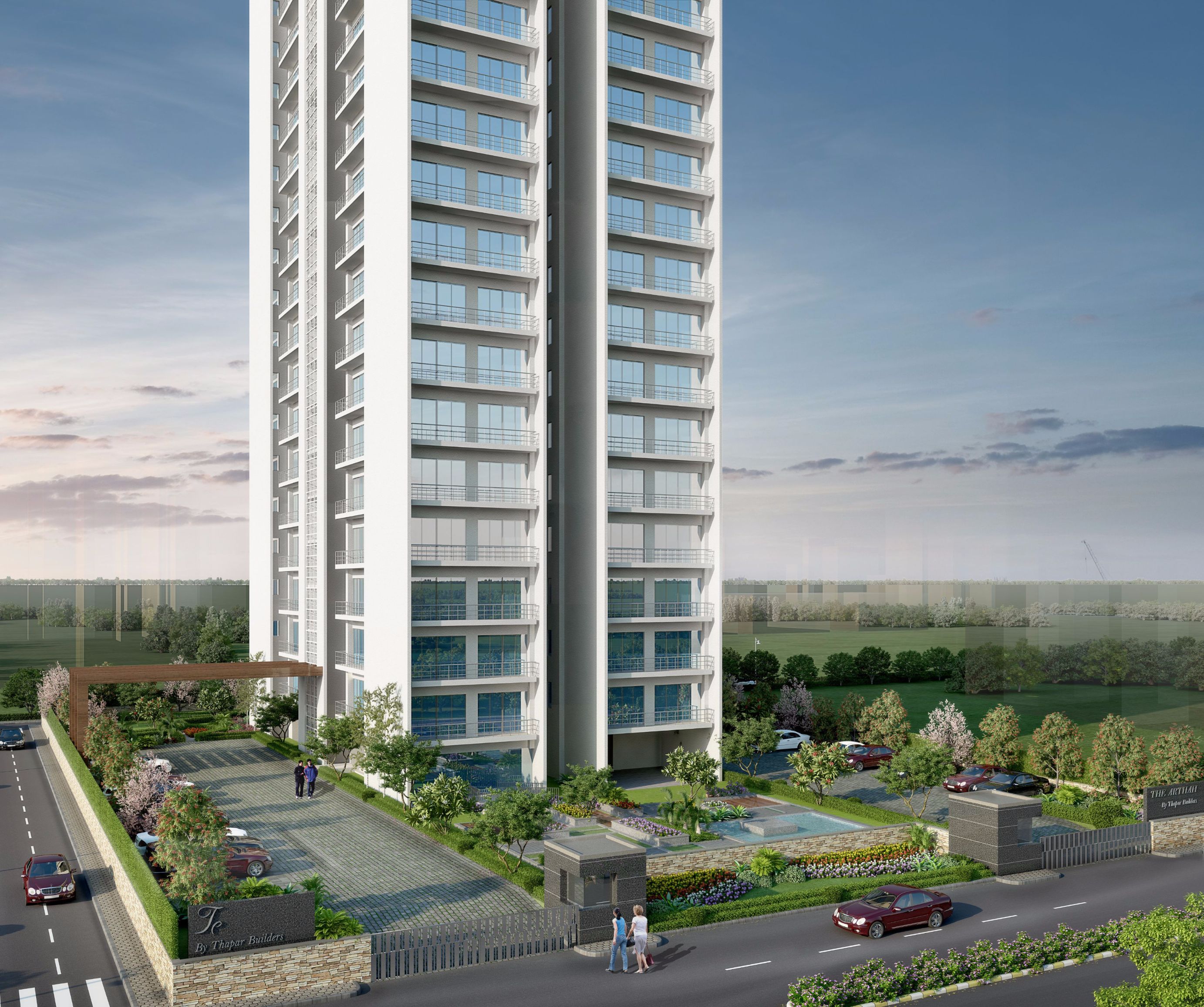 Q. What Challenges and strength you are facing at your Real estate segment?
Ans. One of the biggest challenges has the been the time, effort and cost in building and developing trust for yourself and your brand with the consumers in today's market scenario. Not in the history of this industry, have even the courts taken such strict and much-needed actions against errant builders. Also, working around the different government/development authorities to get all the approvals is quite time-consuming. We should also now work towards getting a single window clearances for the building sanction plans.
The biggest strength for the real estate segment would the high percentage of our population still in their teens and the growing economy of our country. With time and rising household incomes in both rural and urban areas, the need for good housing and commercial space will only rise. Also, the recent market dynamics is a very good opportunity for us to make it big working with the right business ethics and professionalism.

Q. According to the taste of the public what sort of facilities as developers you providing in your project?
Ans. Our current project is being constructed to provide the best of the facilities at an affordable price. It is also planned as the first smart building in a group housing format.
Points for SMART BUILDING –
1. Ground coverage 20 % , 80% of post area open GREEN landscape area with water bodies.
60+ trees planted in 4000 sq mrs
2. energy efficient building design – Vertical fins to control sunlight and heat entering into the apartments.
3. each apartment is designed with 2 balconies each for cross ventilation.
4.Solar panel for clean energy for lighting of all common area LED Lights.
5.STP for reuse of waste water in gardening and toilets.
6.Rain water harvesting.
7.Smart communicating system for each apartment with CCTV cameras in all common area and around the clock security.
8. two-layer stack car parking in the basement.
9. each apartment fitted with fiber optics.
10. Smart Waste management system
Q. Please quote your dream projects with what sort of new specialties?
Ans. My dream project would be a smart city project on lines of the songda city in Incheon, south Korea. I recently had the opportunity to visit and the experience the life of living in a smart city for a few day and I was completely blown away with how advanced they are in day to day city living compared to us.
Q. What is the future of the Real Estate market?
Ans. The future looks very bright and better market conditions for builders and buyers both.
Q. What is your advice for the homebuyers?
Ans. If you are thinking of buying your dream home- there has not be a better time to get a deal of your choice from a builder, so act swift and please do all your du diligence before buying.